VBL Feels Impact Of Minor League Contraction
Thursday December 3, 2020
By Greg Media
Daily News Record
Major League Baseball's takeover of Minor League Baseball is already showing a ripple effect bound to reach the Valley Baseball League and other collegiate summer leagues like it.
"It'll hurt us with getting ballplayers and so forth," longtime Harrisonburg Turks skipper Bob Wease said. "It's going to affect us. It's going to impact us a lot."
Said VBL commissioner Bruce Alger: "I stay positive. It depends on how you look at it. You could say, 'Oh, woe is me,' or you can say, 'There are going to be more players available than there were in years past and they'll just spread out to other leagues including ours,' so I think we'll be fine."
In September, MLB announced the Appalachian League – better known as the Appy League – would be transformed from rookie ball into a summer collegiate wood-bat league partnered with MLB and USA Baseball.
The press release about the Appy League read, "USA Baseball will help shepherd some of the nation's top collegiate talent to the Appy League, which will help identify players for inclusion on the Collegiate National Team and other national squads. The partnership will also allow for the implementation of technology that can be used by Major League scouts ahead of upcoming [MLB] Drafts."
And earlier this week, MLB announced the formation of the MLB Draft League – another summer league for draft-eligible prospects in college and high school baseball – with former affiliated clubs in New Jersey, Ohio, Pennsylvania and West Virginia comprising the league.
"It's going to weaken all the college summer leagues," Wease said. "It's going to weaken the Valley, the Cape and all of 'em, because I think what'll happen is all your better ballplayers – the guys who will be drafted – will go into those two leagues."
Wease has been at the helm of Harrisonburg for three decades and has had a fair share of future big leaguers and draft picks play for him. Some notable alumni of the Turks include David Eckstein, EMU grad Erik Kratz, Emilio Pagan, Clint Robinson and Mo Vaughn. Eckstein later became a World Series MVP in 2006 with St. Louis.
And more recently in the 2019 MLB Draft, five former Turks were selected including Kyle McCann, a Georgia Tech standout, who went in the fourth round to the Oakland Athletics.
"I won't have any trouble filling out a roster at all," Wease said. "But it's, 'Will I get the premier ballplayers like I used to get?' … What'll happen, I think, is that the Valley League and Cape Cod League get more D-II and D-III ballplayers than ever before, because those guys will not be going to those premier leagues where I think MLB will handpick the players who have a shot to be drafted for those teams in those leagues."
Alger said the talent level in the VBL is likely to be hurt by players having an opportunity in the new MLB-run leagues. But according to Alger, there won't be a shortage of players.
This year because of the pandemic, MLB shortened its draft from 40 rounds to five rounds and college baseball players were given an extra year of eligibility. And looking ahead, all of those true freshmen, redshirt freshmen, sophomores, and juniors at schools everywhere now are going to need a place to play during the summer.
"We have 11 organizations in the Valley League and every organization works extremely hard to recruit the best possible players they can get," Alger said. "We have relationships with hundreds of colleges around the country that have been good to us for many, many, many years and they'll send us the best possible players that they can send.
"We'll be competitive. We do it for our communities and to give the young men a chance to chase their dream. That's what we'll continue to do and there will be thousands of players available that wouldn't have had the opportunity to play, so I'm staying positive about it."
Alger said across all teams in the VBL, the league has already inked 250 to 300 players for its summer 2021 season. Both Alger and Wease said they think the campaign will happen after the VBL had to cancel its 2020 season due to the coronavirus. Alger noted the VBL has crafted two schedules in preparation for 2021 – one that starts on time in the first week of June and another that starts a little later on in case he has to push Opening Day in the VBL back.
"We're looking to bounce back stronger than ever," Alger said. "We've had time. Each organization has probably stepped back and looked at different things they could do to make themselves better. I know we've done that as an executive committee and I think we'll be fine. I think we're going to be very pleased with where we are."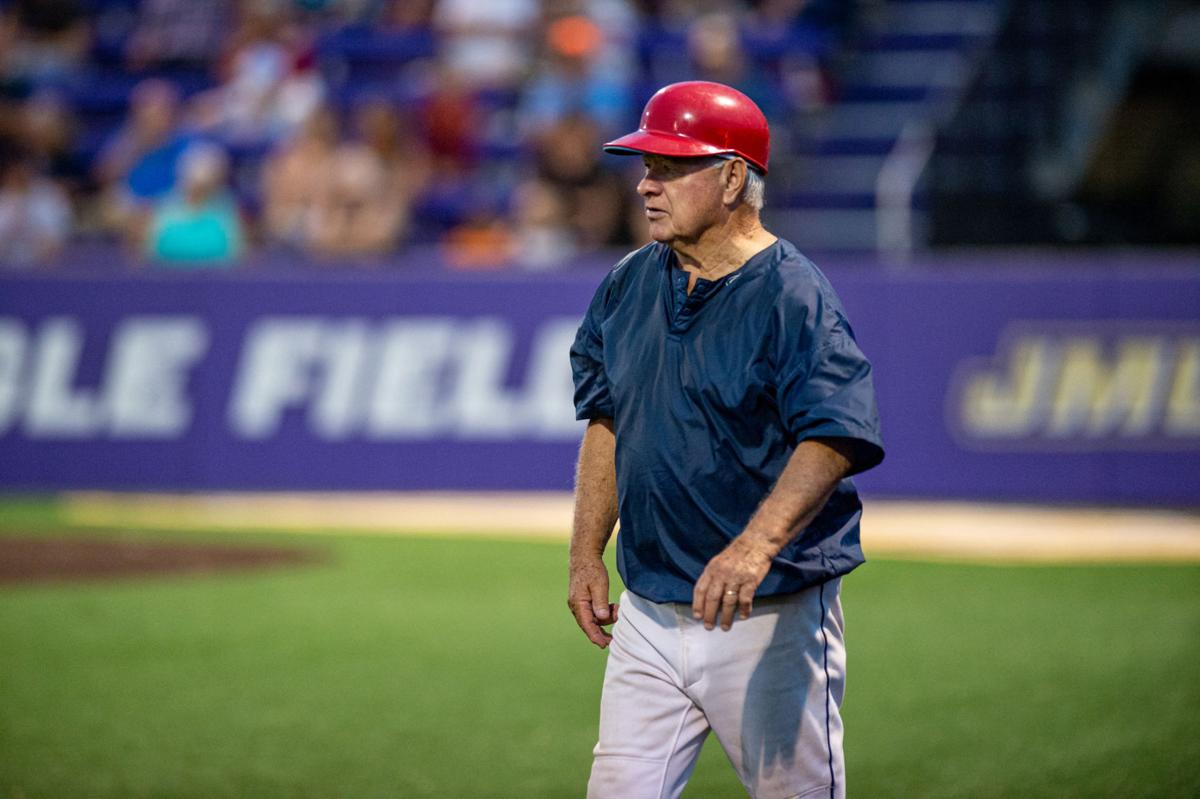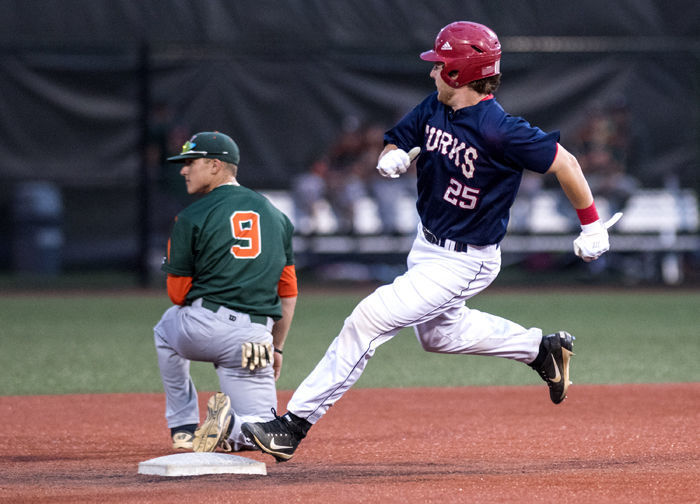 Harrisonburg Turks Skipper Bob Wease Former Harrisonburg Turk, Kyle McCann, a 2019 fourth-round pick
of the Oakland A's, rounds second base during a 2017 Valley
Baseball League game at Veterans Memorial Park.